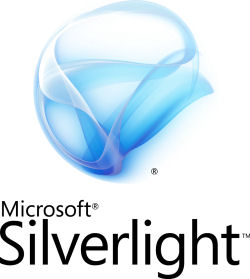 I know I've written about this before but just a recap. Silverlight was announced back in April and it was said that it will directly compete with Flash as a development platform for media rich internet applications. Today, Silverlight was officially launched.
Silverlight, unlike many Microsoft products is available cross platform for Windows, OSX and Linux. Many critics say that Silverlight will be preferred over flash now which is why Microsoft launched it for multiple operating systems.
As of now, Flash is still leading the race but with this official launch, we will see how Silverlight is accepted by developers around the world.
Some questions though, unless Silverlight is just way too great compared to Flash which is now an open source code, how will they compete? Another one, will Silverlight be able to go up against Apollo? Well we'll have our answers soon.
In the meantime, some of Silverlights products are, Live Station, Popfly and Tafiti.