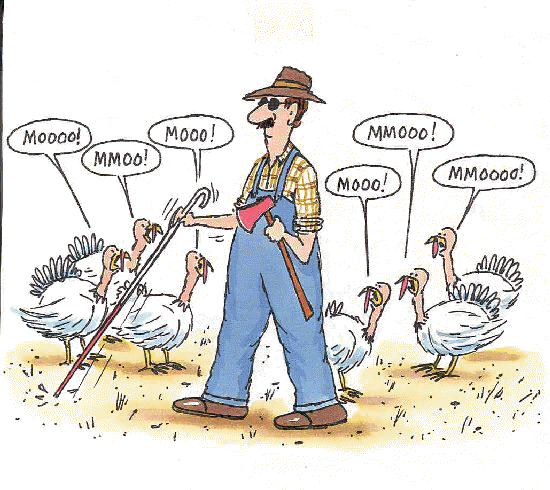 Happy Thanksgiving! First off before you click another link and decide not to read the rest of this entry: Thank You, for visiting.
Now, if you would indulge me, here are some things on the web I am thankful for:
Project Free TV – there's is just no possibility that I'll be able to watch all the movies I want in theaters.
TV-Links – Though they're gone, I still owe them so much.
BitTorrent – Copyright sucks, BitTorrent rules.
Yahoo Mail – my longest running emaiol provider.
Yahoo Messenger – my IM client of choice, nothing special it's just that most of my friends use it.
Pidgin – my second choice for IM
AIM – for the boss.
Gmail – While Yahoo Mail is for fun, my Gmail is for the serious things.
AOL Mail – this is for my spam, sorry.
Tumblr – of all the blog platforms I had to choose this for my personal use, so simple.
TechJournal – pays the bills.
Engadget – fuels the imagination.
TechCrunch , Mashable , Read/Write Web , Somewhat Frank – keeps me updated.
PE Hub – money updates
Squirrel Mail -the most reliable email sercer I've had.
Mozilla Firefox – browser of choice.
Friendster – my first social network and where most of my friends are.
Facebook – more friends.
Multiply – pictures.
Flickr – more pictures.
KillerStartups – the latest sites.
Google Reader – my only RSS aggregator.
VLC Media Player – lightweight player.
KLM Codec Pack – most comprehensive codec package.
FooBar2000 – lightest music player.
FoxIT Reader – I had to trade up my Adobe Acrobat, this one's way too light, amazing.
LinkedIn – professional contacts.
YouTube – need I say more?
Wikipedia – all the information I need.
IMDB – celebrity stalking engine.
Wink – people search engine, stalking machine!
… I'll add more when I remember.. Thank You Web2.0!