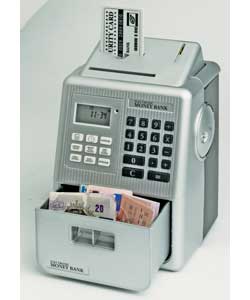 So far there are no signs of the VC-startup market slowing down. No company is closing and everybody seems to be getting there share of funding. Probably it's because today is the first day of CES 2008 in Las Vegas and everybody's on the lookout for new gizmos to possibly tinker and integrate a service with.
Anyway, here's today's round-up thanks to the usual suspects, TechCrunch, Mashable and PEHub.
——–
StudyPlaces Inc. , a Indian education portal, has raised $3 million in first-round funding, according to VC Circle. Backers include Kleiner Perkins Caufield & Byers, Sherpalo Ventures and Info Edge Ltd.
–
Monster Worldwide Inc. (Nasdaq: MNST) has acquired Affinity Labs Inc., a South San Francisco-based operator of online professional and vocational communities like PoliceLink.com and TheApple.com. The deal was valued at $61 million in cash, with Goldman Sachs advising Monster. Affinity Labs had raised a $6.25 million Series A round in late 2006 from Mayfield Fund and Trinity Ventures.
–
Mogulus, another player in the live embedded video space, has secured a $1.5 million second round funding, according to BeetTV. This brings their total funding amount up to $2.7 million.
–
Liberty Media has acquired a controlling stake in online retailer and fitness website Bodybuilding.com for $100 Million.